Atlantic Heritage
Atlantic 40 – Atlantic 42 – Atlantic 460

Atlantic 40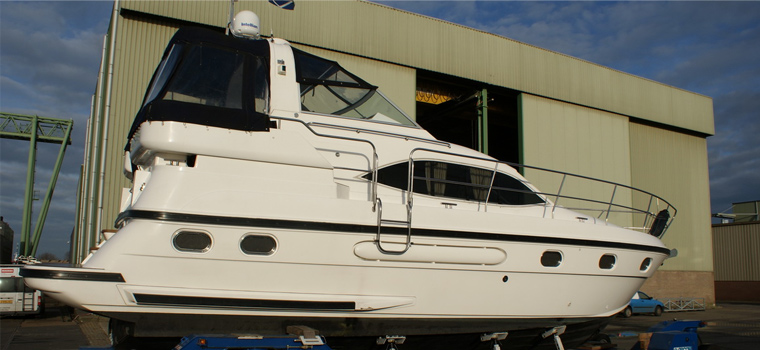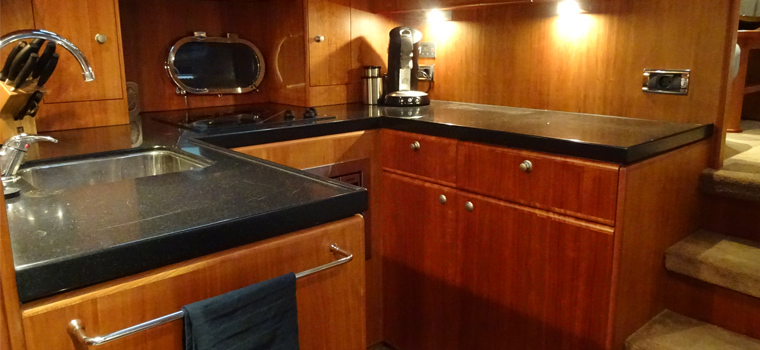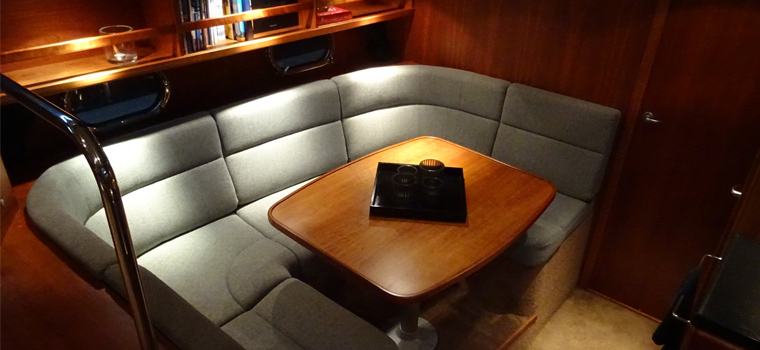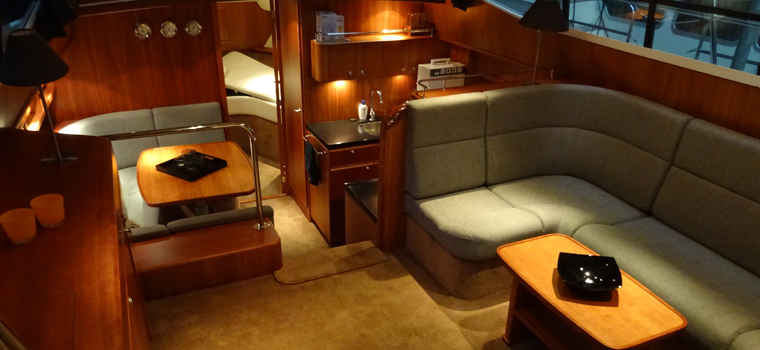 De Atlantic 40 heeft geringe doorvaarthoogte voor mooie tochten door o.a. Frankrijk. het schip kent uitstekende vaareigenschappen en is gebouwd naar CE Klasse B.
Dit tijdloze model is de kleinste Atlantic te bestellen op dit moment. Deze worden gebouwd met een extra zware hakoriet stootlijst rondom gehele schip, inclusief zwemplateau. De Atlantic 40 beschikt over dezelfde legendarische vaareigenschappen en zeewaardigheid als de overige modellen van deze werf. Heeft een prachtig  achterdek plus een modern, naar eigen smaak in te richten interieur.
Read more about the: Atlantic 40
De salon en pantry is ruim ingedeeld en voorzien van alle gemakken en veel bergruimte. Standaard is de  ruime eigenaarshut achterin het schip met een ruime natte cel. voorin de gastencabine met 2 enkele bedden met douche en handpomptoilet en mooie wastafel.
Tecnical Details:
Lengte over alles: 12.10 m
Lengte waterlijn: 10.00 m
Breedte: 4.05 m
Diepgang: 1.20 m
Doorvaarthoogte: 3.40 m
Gewicht: ca. 12 ton
Snelheid: 24 tot 30 kts
Inhoud brandstoftanks: 2 x ca. 480 l
Inhoud watertank: ca. 450 l
Inhoud vuilwatertank: ca. 175 l
Standaard motoren: 2 x 225 hp
CE category B
Designer: John A. Bennett & Associates
Atlantic 42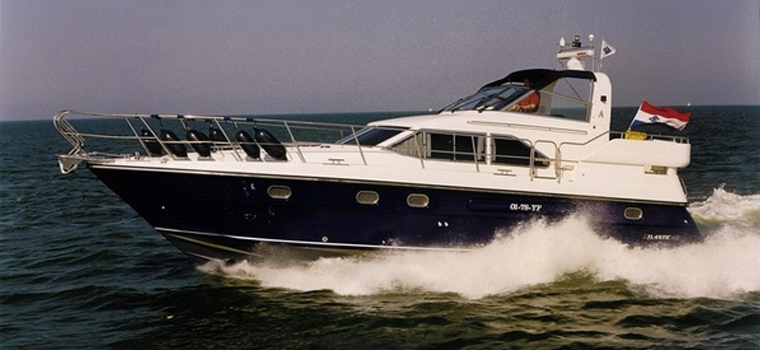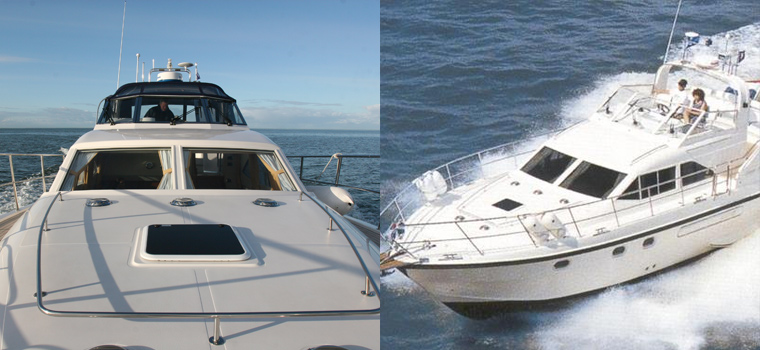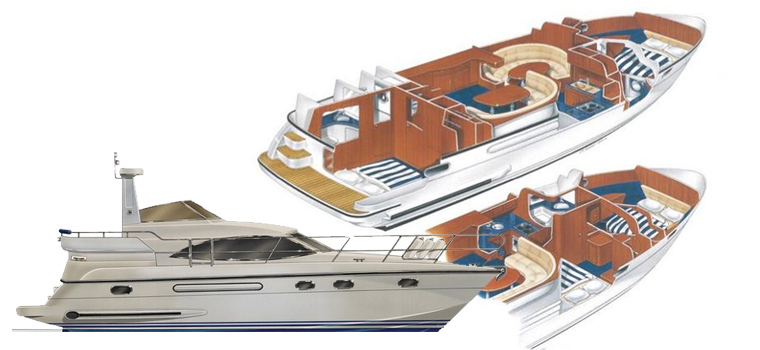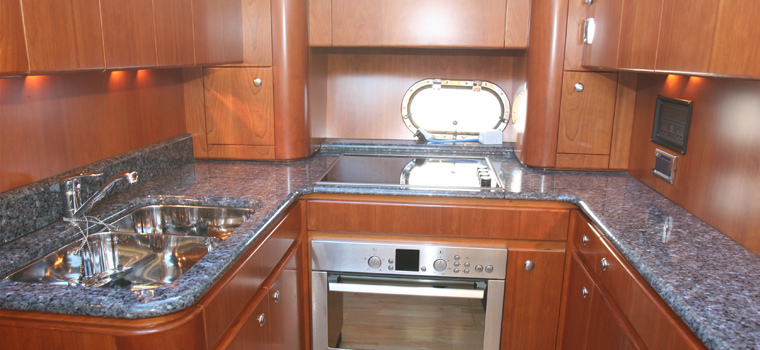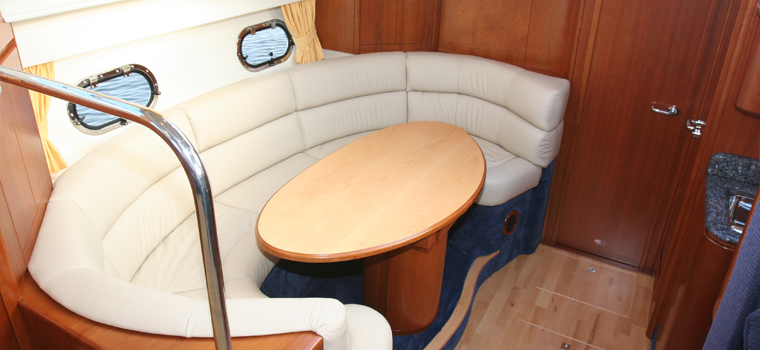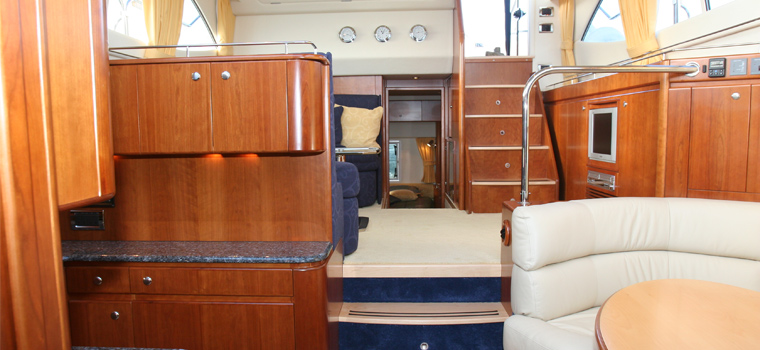 The ATLANTIC 42 is a motor yacht par excellence not only in technical terms. For her, the designer, John Bennett, developed a modern and yet timeless design which effectively emphasizes the vessel's sporting ambitions. The exemplary design takes into account the practical demands placed on the craft, so ease of handling is always the top priority.
Read more about the: Atlantic 42
Topprestaties
The essential prerequisites for the superior performance of the ATLANTIC 42 are the flawless design of its underwater hull and its balanced centre of gravity allow the vessel to travel extremely smoothly at high speeds, also in rough waters, and guarantee optimum manoeuvrability in harbour manoeuvres. Thus in all situations the ATLANTIC 42 remains fully controllable and gives the crew a reassuring sense of safety.
Interiors
The luxurious furnishing of the Atlantic 42 interiors is always carried out in keeping  with the owner's individual wishes and requirements. In this regard, the imagination need know no bounds. That's why every Atlantic 42 is an exclusive yacht with its own personal charisma. A host of  examples on board the Atlantic 42 helps underline how the ultimate in living comfort is reconciled with the practicalities of sailing.
Tecnical Details:
Overall length: 13.10 m (43 ft)
Water line length: 10.41 m (34 ft)
Beam: 4.25 m (14 ft)
Draught: 1.20 m (4 ft)
Passage height: 3.45 m (11 ft)
Weight: ca. 12 tons
Fuel tank capacity: 1340 l (300 gal)
Water tank capacity: ca. 550 l (120 gal)
Sewage tank capacity: ca. 100 & ca. 80 l (22 and 18 gal)
Standard engines: Volvo Penta turbo Diesel
Top speed: approx 25 knots
CE Categorie B
Designer: John A. Bennett & Associates
Conclusies: Atlantic Motoryachts are setting excellent standards with their Atlantic range and they seem to have found an empathetic partner is Searanger Yachts (builder Atlantic 42). Both companies are keen to please a small but growing band of owners on both sides of the North Sea. They will be helped in this aim by the fact that the 42 is a quality boat, solidly constructed and capable of comfortable passage-making and lengthly cruising with the minimum of fuss. The overall layout is hugely appealing, not least the space and comfort of the open-plan saloon and dinette. Look below the surface and you find a commendable level of practical detail, always solidly engineered or crafted.
The 42 is not the nimblest or the most economic mover around, but it is not designed to be. And all those hours building the interior up from scratch carry a premium, both in terms of construction time and, if you get too carried away with the excesses that a semi-custom build can encourage, money. But the boat will appeal to those who know a good cruising boat for mixed water use when they see one. Pour the coffee, stich the autopilot on, watcht the miles roll past and enjoy.
Atlantic 460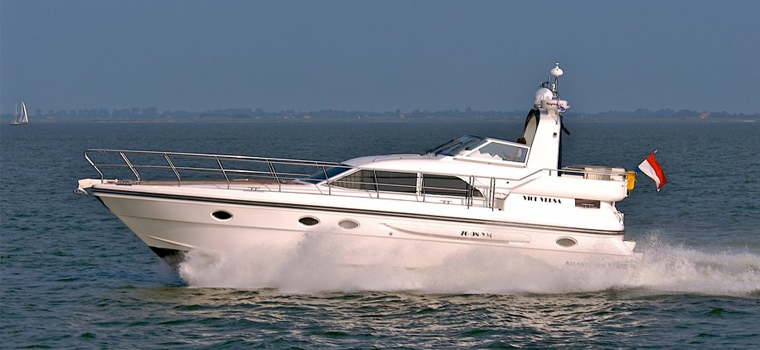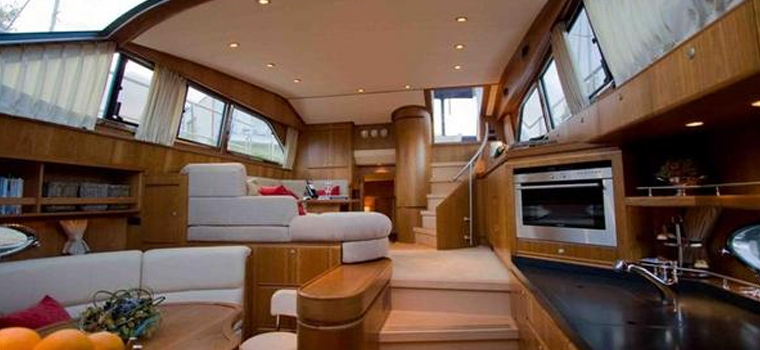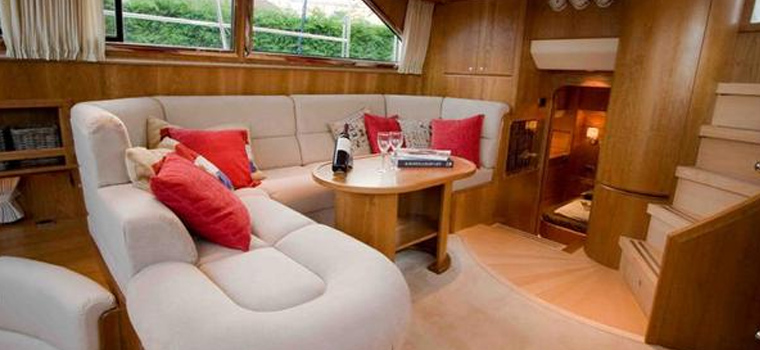 Satisfying the Highest Requirements. Those setting high standards in life may also expect a high degree of perfection on board their yacht. This maximum runs like a red thread through the concept of the ATLANTIC 460.
Read more about the: Atlantic 460
What is new compared to the Atlantic 444:
Extended bathing platform
New and improved design of port holes
New design of engine room air intake
New and improved exhaust boxes.The Atlantic 460 has proven her absolute seaworthiness many times on longer trips on the open seas, yet she performs equally well on French waterways on account of her low passage height, single engine running and easy maneuverability making a master boat handler of us all.The length of the ATLANTIC 460 is less than 15 meters, so that difficult registration can be avoided.
Packaged in an emphatically sporty design, her impressive performance profile will thrill the hearts of true experts.But it isn't solely the advanced technology and excellent practical features that make the ATLANTIC 460 a firm favourite among seasoned sailors. It is also the choice between two or three excellent double cabins which compliments this yacht's performance.
Technical Details:
Overall length: 14.30 m (47 ft)
Water line length: 11.20 m (37 ft)
Beam: 4.50 m (15 ft)
Draught: 1.25 m (4 ft)
Passage height: 3.40 m (11 ft)
Weight: approx. 16 tons
Speed: 24 to 30 knots
Fuel tank capacity: 2 x 900 l (2 x 196 gal)
Water tanks capacity: 675 l (147 gal)
Sewage tank capacity: ca. 2 x 125 l (2 x 27 gal)
Standard engines: 2 x 320 kW (2 x 435 hp) Volvo Penta D6 435
CE category A
Designer: John A. Bennett & Associates